AccuForm® High Pressure Forming Service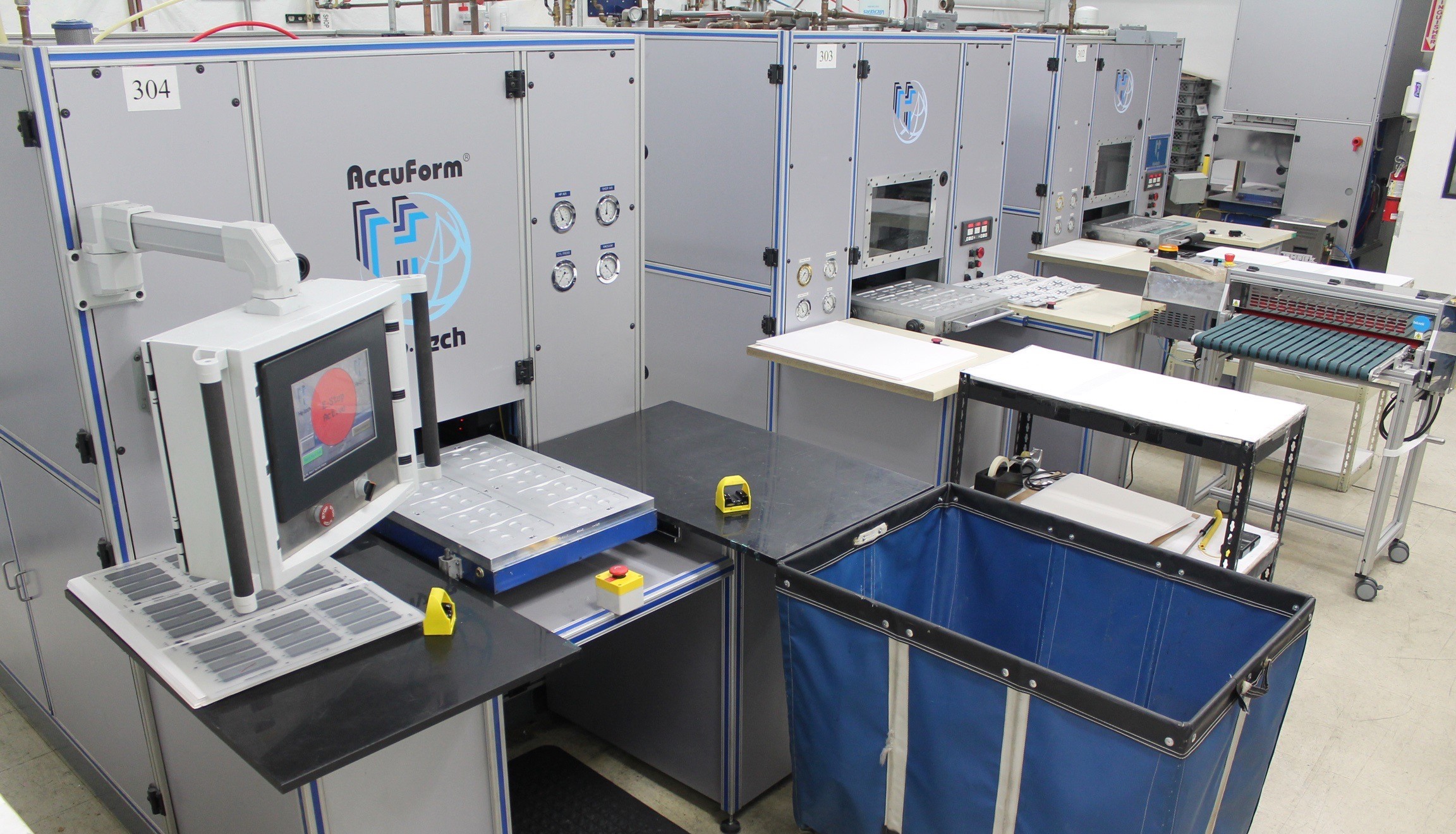 If you are looking for high precision formed parts without the large capital expense the AccuForm® high pressure forming service is your answer. Hytech's AccuForm® service gives customers the option to subcontract their high pressure forming projects. This provides our customers with industry leading high pressure forming technology on a pay-as-you-go basis. By subcontracting Hytech, you can develop new customers or supply an occasional project to existing customers with no large capital outlay for equipment. Hytech offers the complete package including tooling, process development, and production.
How to use Hytech's Accuform® services
To get started simply submit a drawing or 3D data to Hytech customer service along with project information including material type and thickness, A surface requirements and estimated volume. Once the project has been reviewed, a quote will be provided for tooling and service. In addition to pricing, Hytech will also provide the recommended print layout and number up. Quotes for this type of service are typically completed within 72 hours or less. For expedited quotes please contact Hytech Sales or callCustomer Service at 602-944-1526.
Once an order is received, the typical lead time for tooling is 4 to 6 weeks. Included in this lead time is the time required to develop and validate the process. Once the development stage is complete, Hytech offers a standard lead time of 3 working days for forming. If your project requires the additional step of trimming service, lead time may be slightly longer.
One key benefit with the Hytech forming service is that if the decision is made to bring this process in house, Hytech provides a complete turn key manufacturing solution. The same successful process and tooling purchased through subcontract can be located in your facility. This feature makes this service ideal for customers developing new projects or customers requiring high volume or close proximity to other processes.
Who is a typical Accuform® customer?
Typical customers for this service are companies that supply lower volume decorated plastic products to the medical, aerospace and military industries. The quantities are typically low, and the demand for quality and precision is high.
Contact Hytech Forming Systems Today
Contact Customer service at 602-944-1526 to see how Hytech high pressure forming services can help you grow your business with less risk.