Match Metal Stamping Dies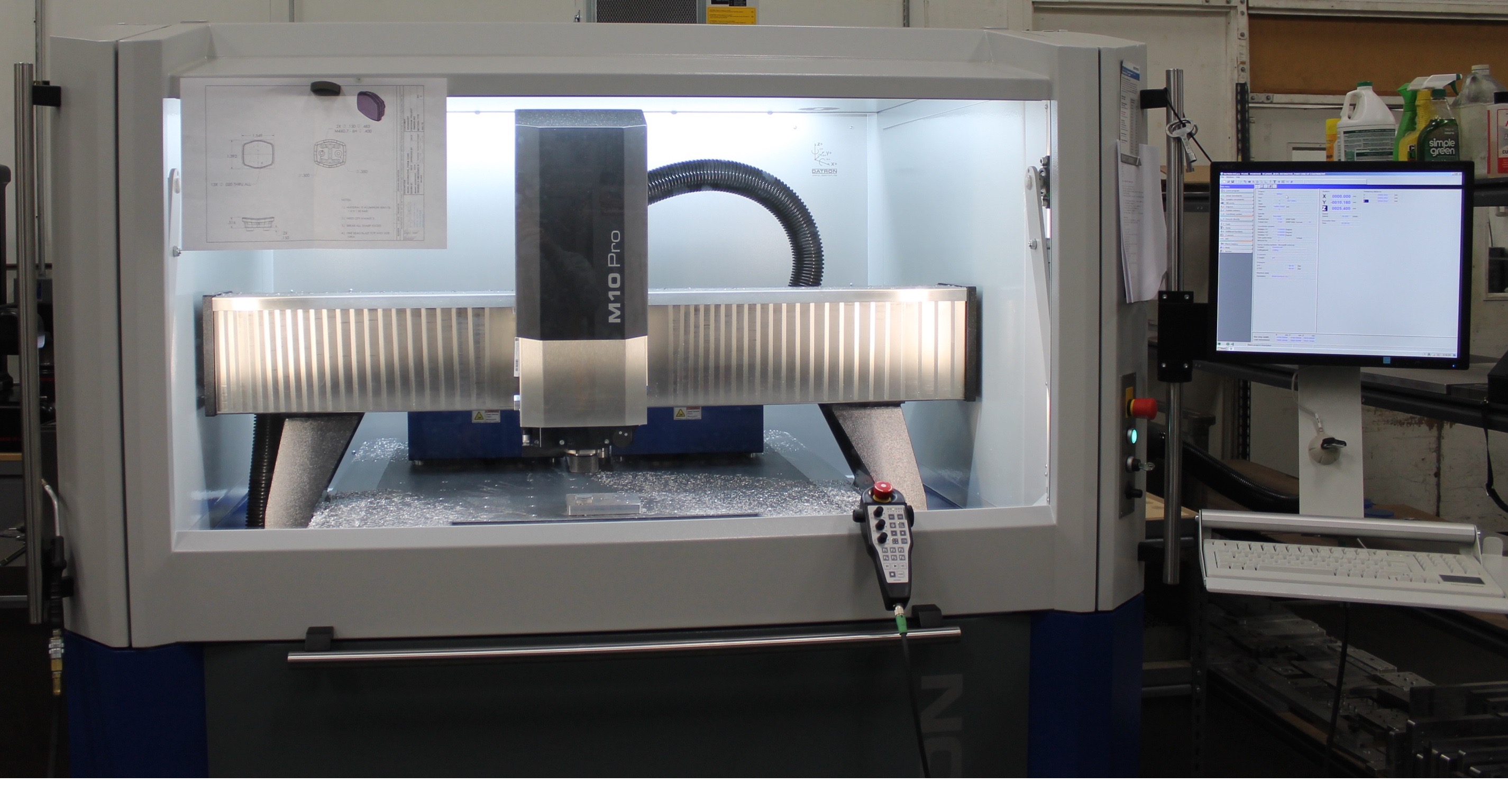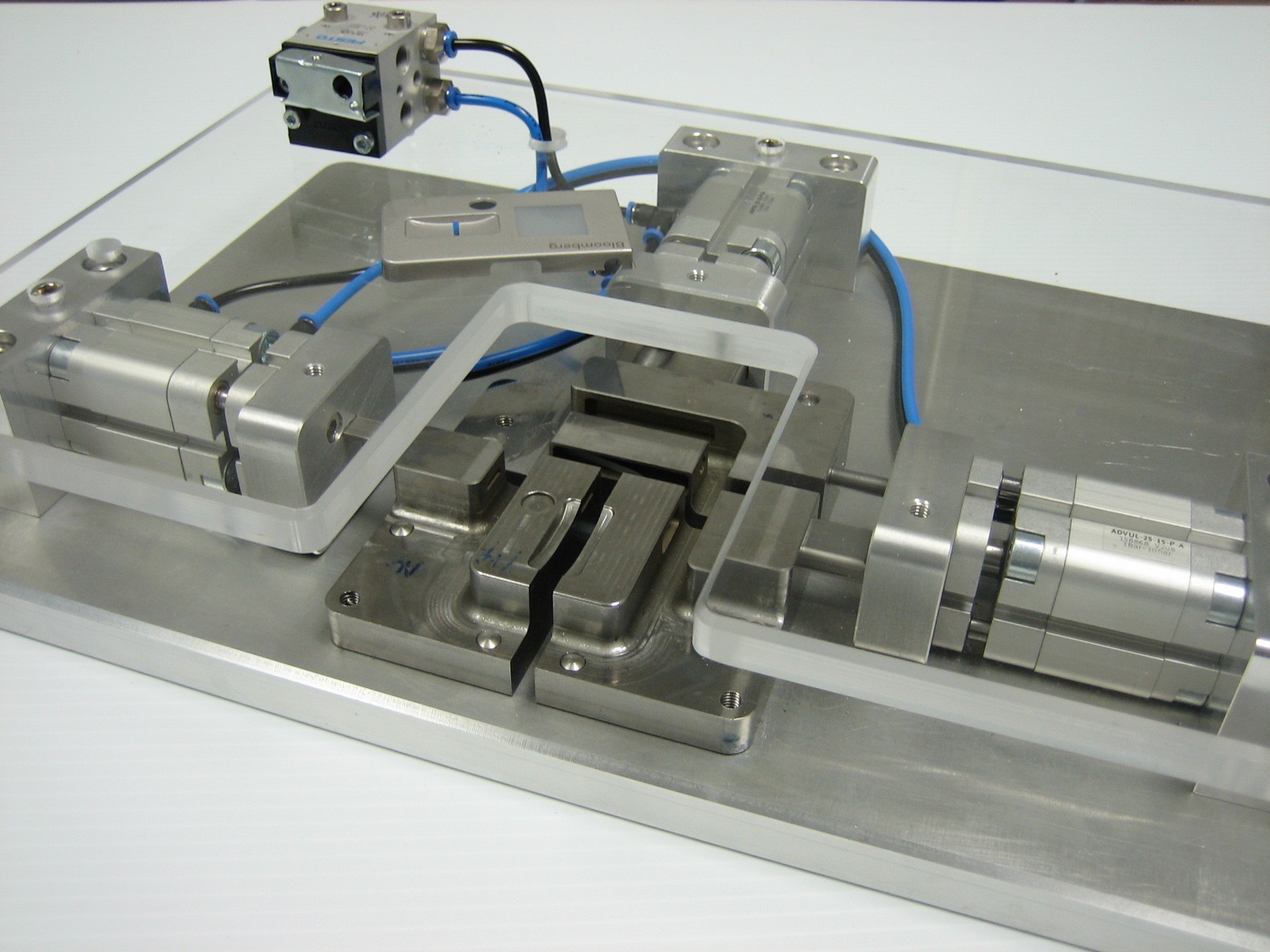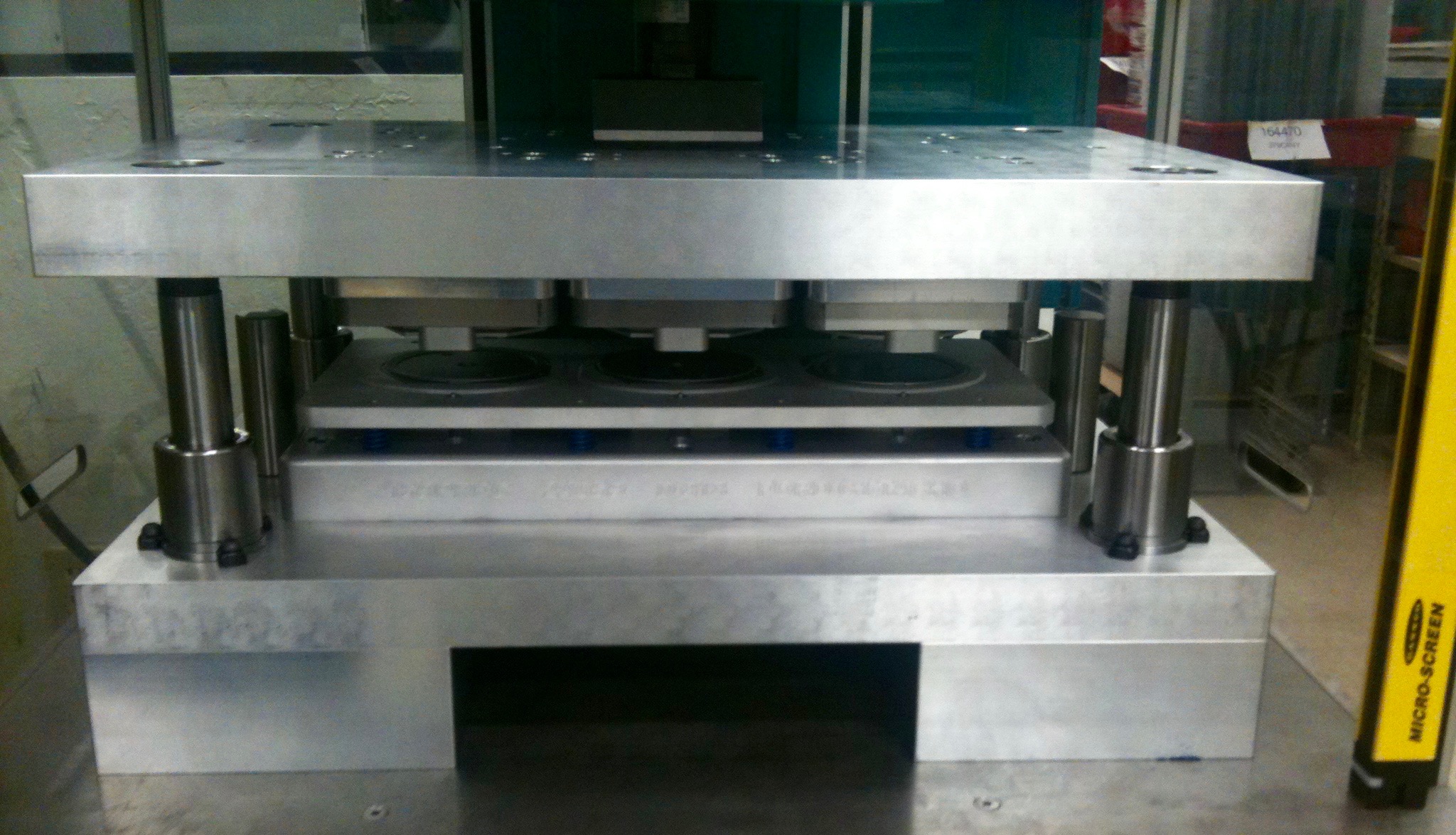 When your project requires precise trimmed parts, Hytech has the tool making capabilities and experience for your most challenging applications. Hytech Forming Systems tool shop designs and fabricates both 2D and 3D match metal cutting tools for a variety of applications and substrates. Building both the form and trim tool for customers insures they will function together properly. This one-stop-shop approach eliminates finger pointing between form toolmakers and trim toolmakers.
The Highest Quality Die Tooling
We have continuously invested in both personnel training and equipment with the goal of producing the highest quality tooling in the shortest period of time. In addition to significant recent investment in wire EDM capability, we have also added a German-made high-speed machining center. These investments combined with a qualified list of subcontractors allow Hytech to deliver tools on time and right the first time.
Based on over 20 years of experience building form and trim tooling, Hytech Forming Systems has developed a methodical approach to tool making that insures success in the least amount of time. The steps include:
The Hytech Forming Systems Tooling Process
1. Customer input: At the beginning of a project an on-line meeting is organized to discuss project details and review customer expectations. Upon completion of this meeting a set of design parameters and goals are established.
2. Solid Modeling: Once customer inputs are received all tooling components are modeled and then CNC programmed. By modeling components prior to fabrication a base line design is established.

3. Tool Fabrication: Once modeling and programming is complete, the Hytech toolmakers and state-of-the-art tool shop takes over. Fabrication utilizing CNC machining centers, electric discharge machines and skilled operators typically takes 4 to 6 weeks.

4. Process Development: Once tools are complete, Hytech process engineers begin work establishing a robust manufacturing process.

5. Part Verification: Working together with process engineering, Hytech quality personnel work to provide the data required to validate the established process.
Contact Hytech Forming Systems for Match Metal Stamping Dies and More
Contact us or call 602-944-1526 to see how the right tool can make the difference in higher quality, better value, and faster manufacturing time.