Nameplate Embossing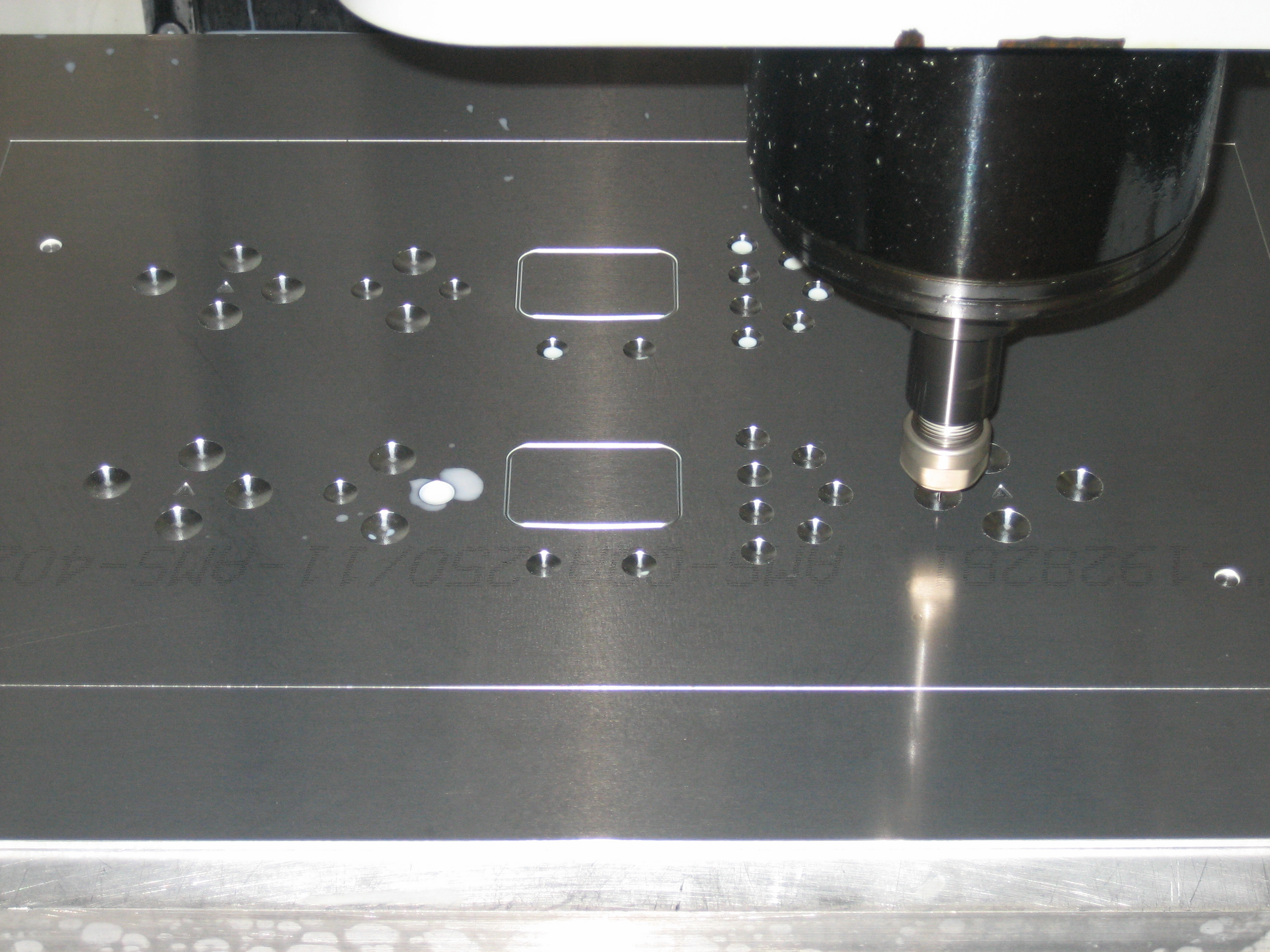 Nameplates are used by original equipment manufacturers (OEMs) to tell the world who made an item and what the model is. OEMs depend on the nameplates affixed to their products to help them build brand recognition and project value. Originally nameplates were made of materials such as steel and aluminum. The etching and stamping processes used to manufacture nameplates were labor intensive and not environmentally friendly. Toward the end of the 20th century OEMs began using plastic to replace metal nameplates. The challenge for nameplate manufactures was how to achieve the same look of a stamped or etched metal nameplate with a screen-printed thin film plastic. The solution is hydro form embossing with Hytech's ProForm® embossing technology.
Hytech's Hydroforming and Embossing Services
The unique capabilities of Hytech's hydro form embossing method are especially well suited for nameplates. Typical nameplate embossing requires forming of logos, numbers, and letters. To emboss these images properly the forming process must be capable of multiple shapes, depths and contours. The one-sided tooling used with the hydro forming process allows for the complex embossing features demanded by the nameplate industry.
In addition to embossing plastics such as polyester, polycarbonate and acrylic, Hytech hydro forming process is also well suited for embossing thin metals such as brass or aluminum. Combining laser etching with embossing on aluminum provides a very cost effective nameplate option.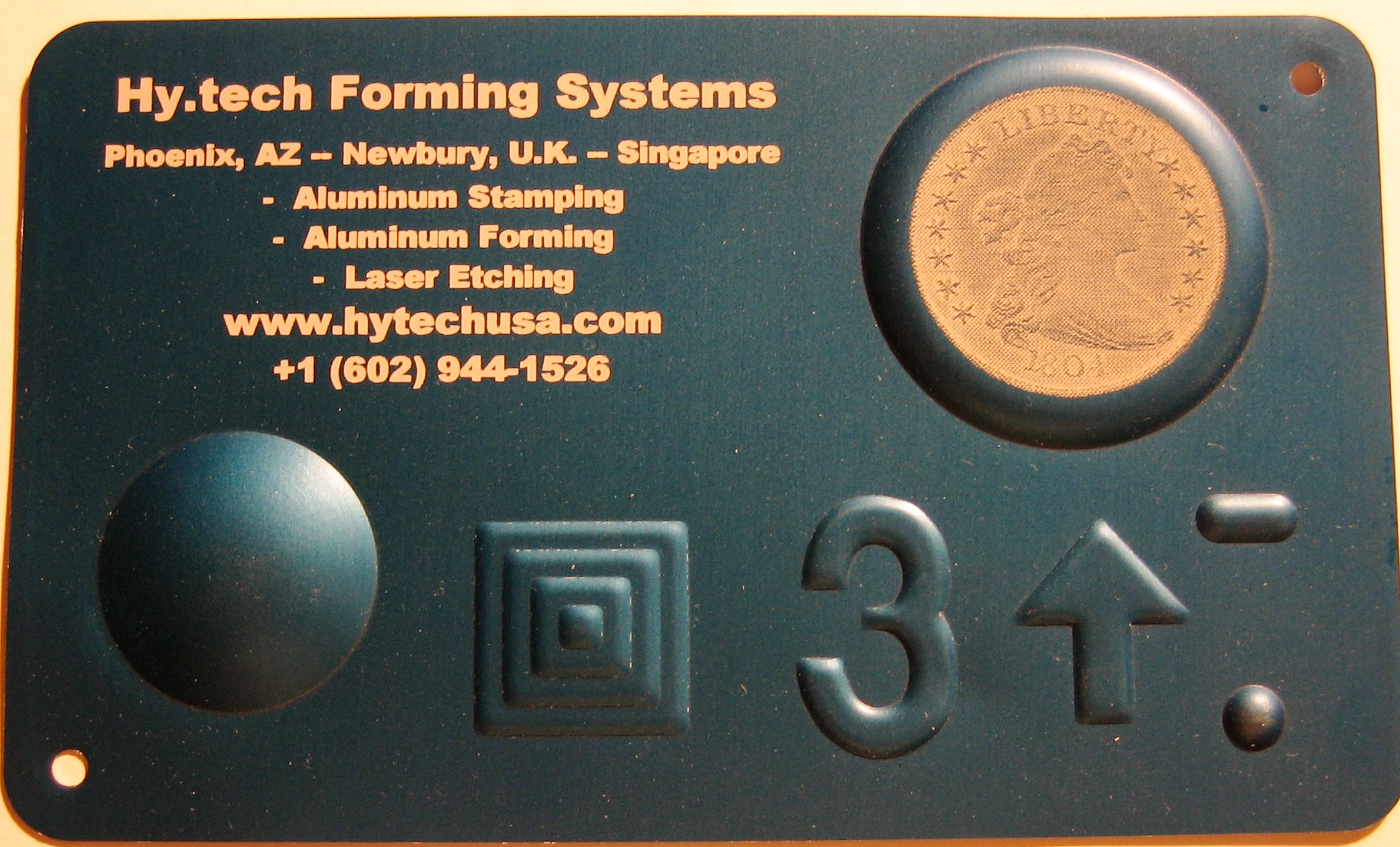 Embossed and etched aluminum
The tooling for embossing nameplates can be simple photo etched tools or more complex CNC machined tools. In either case only single-sided tooling is required. The patented Hytech diaphragm assembly will act as a universal counter die for all cases. Lead times for nameplate embossing tools range from 24 hours to 3 working days -- depending on design complexity.
Contact Hytech Forming Systems today for nameplate embossing and more
Contact Hytech customer service to see how we can bring your nameplate to life. Or call to talk with a sales engineer – 602-944-1526.