Deep Draw Forming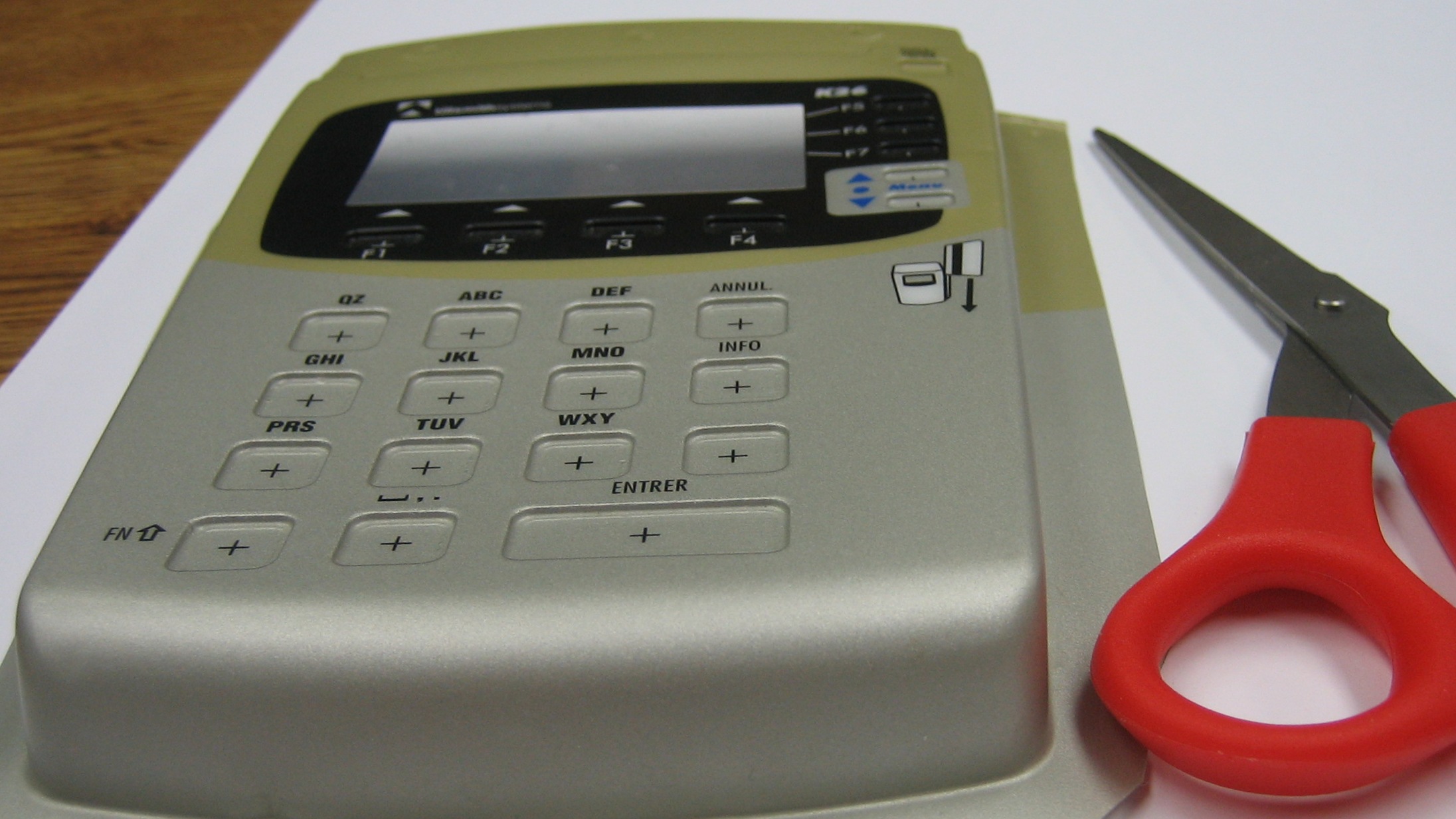 If your project requires more than a simple emboss, Hytech offers forming services and equipment that allow for forming up to 1.375 inches deep (35mm). The patented Hytech AccuForm® high pressure forming process provides customers with ability to form a wide variety of materials and thicknesses for deep draw applications.
Deep Draw Forming Applications
Deep drawn plastic films have applications across a wide variety of industries and applications. Some examples include:
Membrane switches requiring wrapped edges to protect sensitive circuitry from moisture or ESD.
Automotive instrument clusters requiring complex deep draw 3D shapes with registered graphics.
Packaging application requiring a registered graphics or specialized closure.
3D gaskets for electronics housing and other ESD applications.
Functional deep draw plastic components where the formed shape provides a functional element.
This process is important because it provides manufacturers involved in the products/industries listed above with cost-saving alternatives. Some of the cost-saving benefits of deep draw forming includes:
Eliminate layers: By utilizing the overlay on a membrane switch to provide the function of the switch and the ESD shielding in a single layer, you eliminate the need for an additional layer of material.
Eliminate components: Deep draw forming of 3D features within a speedometer eliminates the need for additional components to create the desired 3D appearance.
Eliminate tooling: Using deep draw thicker film with incorporated graphics allows manufacturers to produce rigid decorated parts without the need for costly injection mold tooling.
Eliminate processes: Reducing layers and components also means fewer manufacturing steps and less labor.
The AccuForm Advantage
When compared to traditional thermoforming the Hytech AccuForm® high pressure-forming process is ideally suited for deep draw forming of decorative and/or functional films.
Contact Hytech Forming Systems for Deep Draw Forming Today
Contact us or talk to a sales engineer at 602-944-1526 to find out how deep draw forming can improve your product and lower costs.