Forming & Embossing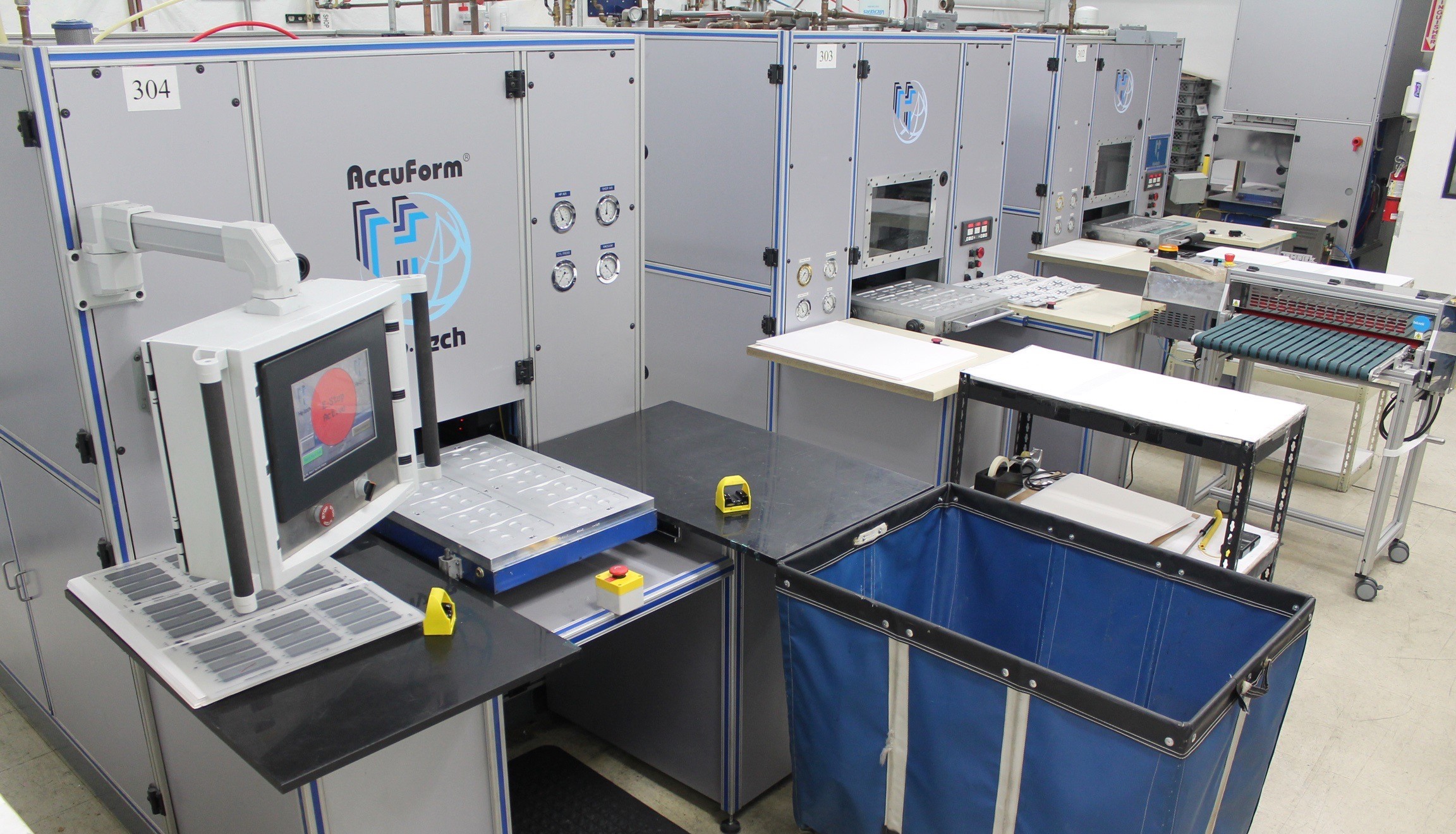 The forming and embossing services provide customers with all the capabilities of Hytech's patented
ProForm®
and
AccuForm®
equipment without the upfront equipment cost. These services allow customers to develop new projects with little risk. The forming and embossing services also provide customers with occasional needs to offer these capabilities to their customers expanding their capabilities and revenue opportunities.
To help customers justify outsourcing their embossing and forming projects Hytech has to provide a service that is cost effective, efficient, and has the highest quality standards. The company's ISO9001:2015 certified job-processing systems insures customer parts are processed in a timely manner with the correct tooling and to the correct specifications. This system is reviewed regularly for continuous improvement opportunities. If corrective actions are required, permanent proven system changes are made to prevent defect recurrence.
In order to provide customers with a consistent reliable service, Hytech publishes turnaround times for all forming and embossing services. This allows customers to plan effectively and incorporate Hytech as an extension of their company. The company continuously monitors workload and adjusts work force and machine capacity to maintain the published schedule. The published turnaround times for Hytech forming and embossing services are shown in the table below.
| | | | |
| --- | --- | --- | --- |
| Process | Type of Service | Quantity | Lead time |
| | Standard Embossing | Up to 500 sheets | 24 hours |
| | Custom Embossing | Up to 500 sheets | 3 working days |
| Polydome® | Polydome® Forming | Up to 500 sheets | 3 working days |
| | Deep Draw Forming | Up to 500 sheets | 3 working days |
For quantities in excess of 500 sheets please contact us for volume pricing and delivery information.
For more details, including process guidelines, sheet sizes, tooling requirement and pricing, download Hytech's Quick Reference Guide.